Our GMC Team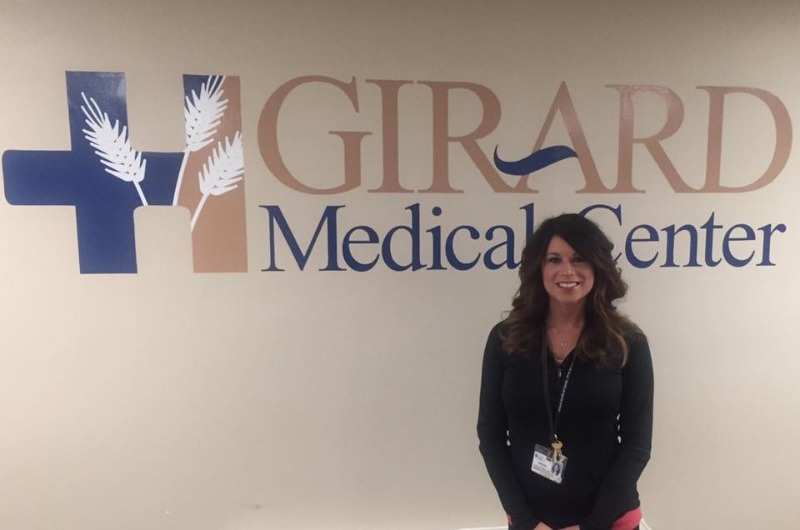 No doubt many people reading this know our Physical and Occupational Therapy Tech, Heather Mlekus! She is the friendly face of GMC's PT Department and has been for almost 20 years! Hard to believe, right? And no, she didn't start working here as a toddler.
She did begin in the workforce at a young age though. She said she knew she was interested in healthcare at the age of 15 while working in a nursing home. "I knew from that experience my passion was to help others," Heather said. "I love meeting new people and I love to see the successful outcomes in our patients' lives."
Both patients and fellow staff members love Heather's upbeat personality and her enthusiasm is contagious. Physical Therapist, Eric Bradshaw agrees. "Heather is extremely dedicated to our department and is enthusiastic about rehab and other services we provide," he said. "She goes above and beyond when it comes to patient and staff satisfaction."
Heather said she has seen tremendous changes when she first started here in 1997 and she is proud of their brand new upgraded therapy department. She said their department has doubled in employees since she began working here. They needed more staff to provide services for our Senior Behavioral Health program, Outpatient Pulmonary Rehab and the new surgery unit and inpatient wing.
What has kept Heather here for 2 decades? Well, several reasons! First of all she said just being a part of GMC is very rewarding to her. She was quick to show her pride in the entire therapy team who are like "family" to her. She said they all strive to be the best they can be. She also loves visiting with their patients and see them improve. Finally, she enjoys meeting community members who participate in the Life Extenders program. Heather is CPR-trained and oversees and monitors the participants of the program
In her spare time Heather enjoys traveling, cooking, spending time with friends and family and of course her pug, Miagi!
A Few of her Favorites:
Food – Sushi
Music – 80"s
Book – Heaven is for Real
TV show – Impractical jokers
Thank you Heather for making GMC a brighter place! #OURGMCTEAM
Note: We have been featuring different employees of GMC on our website and Facebook page. There is no special order - we have so many wonderful people working here but can only focus on one at a time. Our GMC Team is the reason for our success!