Congratulations to GMC's New CEO, Ruth Duling!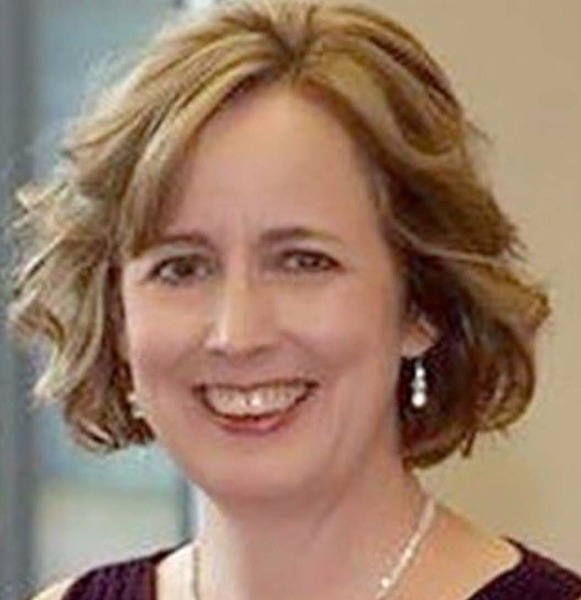 Ruth Duling moved to Girard in the summer of 1969 when her father accepted a position as Assistant Superintendent of USD 248. She attended 1st through 12th grade in the Girard schools and graduated from PSU with a Bachelor Degree in Business Administration. Ruth and her husband, Dan, lived and worked in the Kansas City area for 9 years and had their three children there. She worked for Hallmark Cards and he taught elementary school in Olathe. Mr. Duling is currently the Director of SEK Interlocal #637 which coordinates special education services for local school districts. They moved back to Girard in July of 1994 when Dan accepted a school administrator position in Pittsburg and have been here since. Their three children are all graduates of Girard High School. Their daughters, Meredith and Natalie, are graduates of Kansas State University and their son is a graduate of Pittsburg State University.
Duling has been with Girard Medical Center for 22 years and was promoted from her role as the Director of Patient Financial Services at GMC. In that role she was responsible for the processes involving Patient Registration, Billing and Collections. She has also been a part of the Administrative Team for several years. Mrs. Duling said she truly enjoys working at Girard Medical Center and the years have flown by. She considers it an honor to be able to help lead the organization along with a fantastic Administrative Team, Board of Directors and Medical Staff. "We have a great group of employees who provide high quality care and take great pride in doing so," she said.
Regarding the future of GMC, Duling said,
"Our community is so fortunate to have a hospital. We want to continue our commitment to the community by being the first source of healthcare for the people in Girard and the surrounding communities. We have a great team of family practice physicians along with nurse practitioners at our clinics in Girard, Frontenac, Arma and Cherokee. There are a number of specialists who come to Girard to offer outpatient clinics. Our hospital has a 24/7 Emergency Department and a vast array of outpatient lab and radiology testing. We have several surgeons who perform various surgical procedures. In addition, we offer Physical Therapy, Home Health services and Senior Behavioral Health services. If we don't offer a service that a patient needs, we take great pride in getting them to a facility that does in an expeditious manner.
We will continue to explore new avenues to bring services to the community that will benefit our patient population and our hospital. We're excited to begin offering Cardiac Rehab in late August or early September. Patients will no longer have to travel out of town to receive that service. There are no specific plans for any other new projects or programs at this time but we are always diligently searching for opportunities that will enhance our current offering and make us the most attractive place to obtain healthcare. We need to do everything we can to keep healthcare dollars in our community. That will make our hospital stronger and our community stronger in turn.
The delivery of healthcare is becoming more and more challenging. Less people have insurance. The patients with insurance generally have very high deductibles and out of pocket expense. A number of years ago, Girard Medical Center became a Critical Access Hospital which means that we are reimbursed for services according to our cost of doing business. However, not all of our costs are reimbursable. We operate on a very slim profit margin. We will be diligent in looking for ways to maximize our revenue so we can continue to be an independent hospital and remain a viable part of the community."
Duling replaced Mike Payne who retired on September 1st. "It's been a real privilege to work with Mike, who came to us with a lot of healthcare experience," she said. "I have learned a lot from him in his time at Girard Medical Center and we're ready to forge ahead and tackle every challenge that comes our way."
"Girard is a great community," said Duling. "I'm proud of that and proud of our hospital."