Congratulations Dr. Salvador - 20 years with GMC!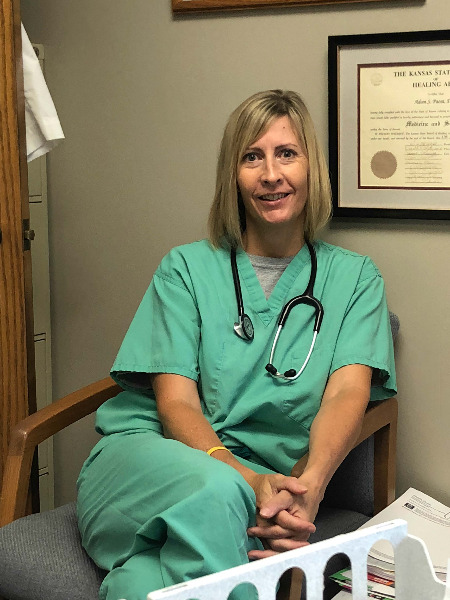 Girard was blessed 20 years ago when Dr. Salvador chose to move here from Colorado to begin her practice! There's nothing we can say that her patients don't already know. Her reputation speaks for itself and it is loud and clear – she is truly cherished for her skills and compassion.
One of the reasons Dr. Salvador became a physician was because of her great respect for the oncologist who cared for grandmother. "The doctor took such great care of her and gave her a good quality of life," she said. "I was just so appreciative of him and I wanted to give that kind of care to others."
When asked what she likes about being a Family Practice physician she said, "I love that I have been able to watch the little ones that I have cared for graduate from high school. It's special being able to care for multiple generations in a family."
Dr. Lisa loves Girard – she grew up in a small farming community in northeastern Colorado and felt right at home as soon as she moved here. She married Dr. Robert Huebner on July 27, 2002 and she said that he gave her the greatest gift she ever received… their son, Mason. Dr. Huebner passed away in 2015 and he, too, was a very well-respected physician with GMC for almost 20 years! Dr. Huebner and Dr. Salvador were a great team and she continues to carry on their legacy.
GMC appreciates Dr. Salvador for her contributions to the Girard community (and beyond)! We are grateful for her loyalty, dedication, skills, and kind-heartedness toward all her patients. And if that weren't enough, her sense of humor always keeps things interesting! We look forward to the next 20 years with her!