Meet Our Staff - Donna Gravitt!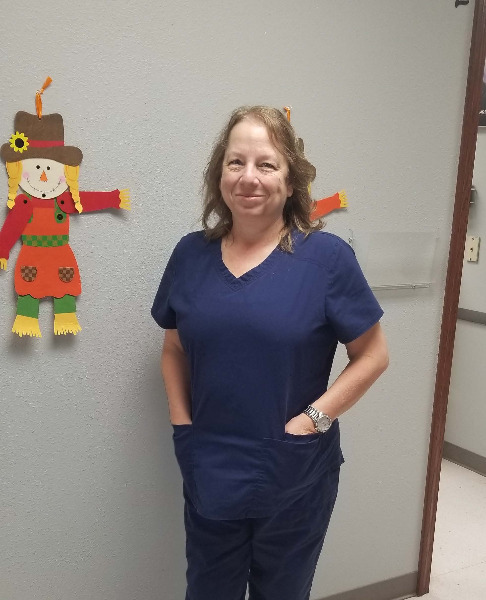 Meet Dr. Rachel Steven's full-time nurse, Donna Gravitt! Donna has been working at GMC of Frontenac for 3 ½ years as an LPN, but has worked in healthcare for over 30 years! Actually – 32 years, 1 month and 2 days to be exact. She still remembers her first day as a CNA – September 9, 1987! She worked in long-term care for the following 28 years until she came to the Frontenac Clinic. It was a welcome change for her. "I was ready to do something different," said Donna. "I was already a patient here and knew the staff. I love it here and have never regretted my decision!"
Donna grew up and went to schools in Nevada, Missouri. She now lives outside Scammon with her husband of 6 years, Todd. She has 2 daughters, 8 grandchildren ranging from 7 years old to 16 years old, and one great grandchild on the way.
In her spare time she enjoys going to flea markets, and doing genealogy research or "cemetery stomping" as her mother says. Her most interesting find was discovering one of her ancestors was a stowaway on a ship from Ireland!
Donna is described as skillful, courteous, and a hard worker whose vast experience in the medical field has benefited patients. She's a great team-player who is flexible and pitches in when needed in multiple areas in the clinic. Dr. Stevens says Donna makes her job much easier!
Thank you, Donna, for being such a great member of the Frontenac Team!