Meet Our Staff - Alisha Raines!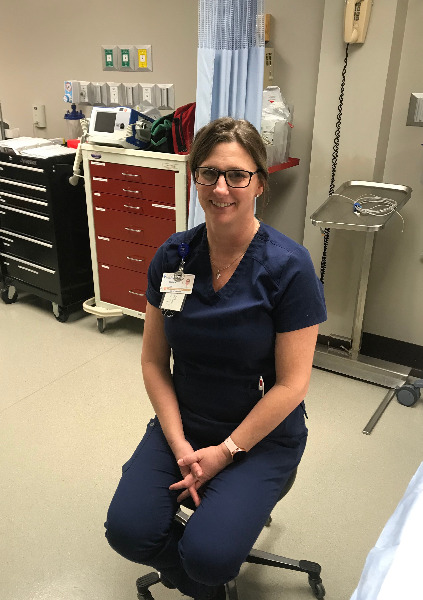 We have a fantastic Emergency Department – and Alisha Raines RN is one of the reasons for its great reputation! Patients find her very compassionate and caring AND known for being a "no nonsense" type of person who gets things done. Just the kind of person you would want in an emergency!
Alisha is from Fort Scott and received her nursing degree from Fort Scott Community College. She came to work here 3 years ago and began in Surgery. She is now in the Emergency Department but still is able to help in the OR when needed. She considers that a blessing since the crew is so great to work with. She also enjoys working with her ED "family" – she said they are fun, but very professional when needed! She appreciated the great health care they provide to the community.
She decided on the field of nursing years ago when she herself was a patient. "In my most vulnerable time, I had empathetic nurses as well as disconnected nurses," she said. "I knew at that time I wanted to be able to help patients in their time of need."
Alisha has two children – one is currently deployed with the Army Reserves and the other will graduate in May. In her spare time she plays competitive women's volleyball and enjoys being outside.
Seems only right we are featuring Alisha since this was all her idea! She thought it would be a good way for the community to get to know our wonderful staff in addition to employees learning more about each other. We're so glad to have Alisha on our GMC team!