Top Stories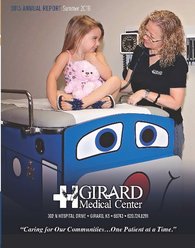 We mailed out our annual report to all houses in the hospital district but found that some did not receive theirs. Please click "read more", then click on the link to read the Girard Medical Center 2015 Annual Report that was issued in July 2016. Click here for 2015 Annual Report - Summer 2016
Girard Medical Center is pleased to introduce a new outpatient service to our community. Outpatient Pulmonary Rehabilitation is a unique program designed to help patients who are suffering from lung diseases, like COPD, asthma and emphysema. It involves a multi-disciplinary team focusing on exercise conditioning, strength training, activities of daily living, breathing retraining, education and emotional support for . . .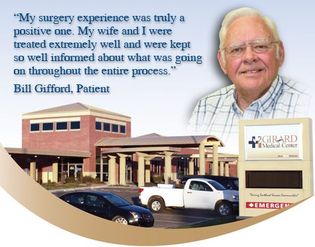 "My surgery experience was truly a positive one. My wife and I were treated extremely well and were kept so well informed about what was . . .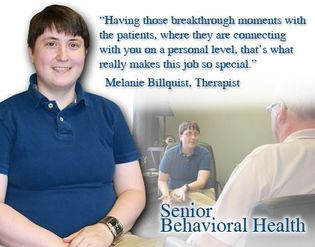 "Having those breakthrough moments with the patients, where they are connecting with you on a personal level, that's what really makes . . .