Top Stories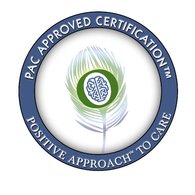 When Thursday/Friday July 14-15, 2016 Registration for this event will open January 2016. This certification is designed for individuals who wish to learn to train others in Teepa Snow's Positive Approach™ to Care (PAC) philosophy, providing dementia related awareness, knowledge and skill development in a classroom, community or support group setting. PAC philosophy and care partnering . . .
Girard Medical Center is pleased to introduce a new outpatient service to our community. Outpatient Pulmonary Rehabilitation is a unique program designed to help patients who are suffering from lung diseases, like COPD, asthma and emphysema. It involves a multi-disciplinary team focusing on exercise conditioning, strength training, activities of daily living, breathing retraining, education and emotional support for . . .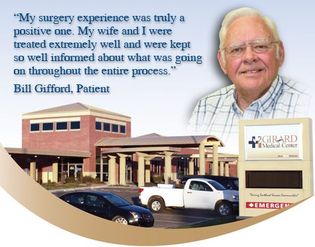 "My surgery experience was truly a positive one. My wife and I were treated extremely well and were kept so well informed about what was . . .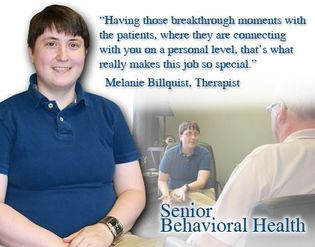 "Having those breakthrough moments with the patients, where they are connecting with you on a personal level, that's what really makes . . .