Top Stories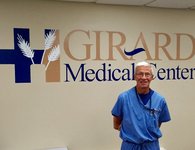 Girard Medical Center and the entire Southeast Kansas community are very fortunate to have this surgeon in their midst! Orthopedic Surgeon Dr. John (Jay) G. Yost has served on Girard Medical Center's Active Staff for over 20 years, and for the past several years we have been blessed to have him as part of our GMC Team. Dr. Yost has been interested in the medical field since he was a child – it seemed natural . . .
Girard Medical Center is pleased to introduce a new outpatient service to our community. Outpatient Pulmonary Rehabilitation is a unique program designed to help patients who are suffering from lung diseases, like COPD, asthma and emphysema. It involves a multi-disciplinary team focusing on exercise conditioning, strength training, activities of daily living, breathing retraining, education and emotional support for . . .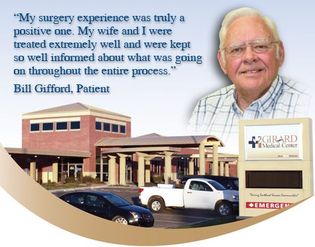 "My surgery experience was truly a positive one. My wife and I were treated extremely well and were kept so well informed about what was . . .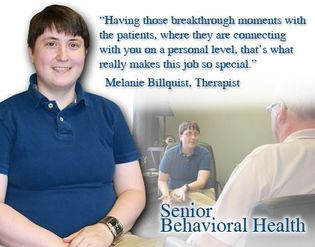 "Having those breakthrough moments with the patients, where they are connecting with you on a personal level, that's what really makes . . .