Top Stories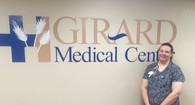 It takes special people to care for our inpatient Senior Behavioral Health patients and RN Sarah Hallacy is a great example of a true care giver. Her coworkers are quick to agree and say that not only is she caring and understanding with patients and their families, she is also a team player and helps anyone out from aides to the therapist and beyond. Sarah has a soft spot for geriatric patients as she has . . .
Girard Medical Center is pleased to introduce a new outpatient service to our community. Outpatient Pulmonary Rehabilitation is a unique program designed to help patients who are suffering from lung diseases, like COPD, asthma and emphysema. It involves a multi-disciplinary team focusing on exercise conditioning, strength training, activities of daily living, breathing retraining, education and emotional support for . . .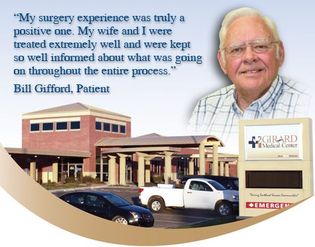 "My surgery experience was truly a positive one. My wife and I were treated extremely well and were kept so well informed about what was . . .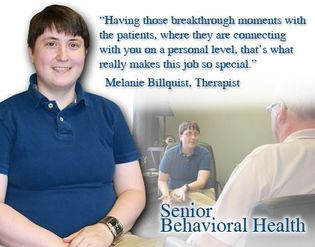 "Having those breakthrough moments with the patients, where they are connecting with you on a personal level, that's what really makes . . .