Top Stories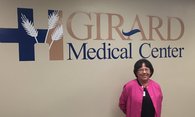 Back in 1976 a stamp cost 13 cents, Rocky was the popular movie, "Don't Go Breaking My Heart" was number 1 on the charts, and Carol Rose began as a CNA at Girard Medical Center! No doubt that all would agree that It takes a very dedicated person to stay at an organization 40 years. Fellow staff members had nothing but great things to say about her. "Not only is Carol . . .
Girard Medical Center is pleased to introduce a new outpatient service to our community. Outpatient Pulmonary Rehabilitation is a unique program designed to help patients who are suffering from lung diseases, like COPD, asthma and emphysema. It involves a multi-disciplinary team focusing on exercise conditioning, strength training, activities of daily living, breathing retraining, education and emotional support for . . .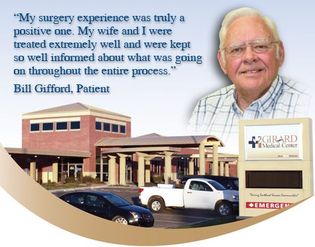 "My surgery experience was truly a positive one. My wife and I were treated extremely well and were kept so well informed about what was . . .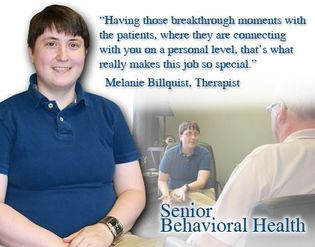 "Having those breakthrough moments with the patients, where they are connecting with you on a personal level, that's what really makes . . .