Outpatient Senior Behavioral Health Welcomes New Therapist, Stella Lynch!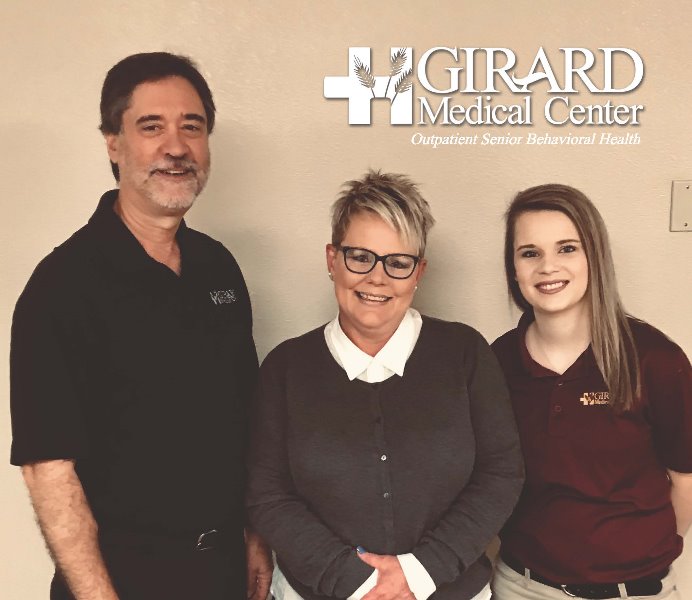 Welcome to
Stella Lynch
TLMSW (pictured middle), our new therapist for the Outpatient Senior Behavioral Health program! She recently joined Mike Willis MS LCP, and
Taylor Lindsay
CNA, in bringing joy back to the lives of those suffering from symptoms such as depression, worry, grief, and lack of energy.
Stella grew up in Pittsburg, graduated from PHS and obtained her bachelor's degree from PSU. S...he always enjoyed helping others, so went back to school to obtain her Masters in Social Work from the University of Kansas. It wasn't always easy for her and she's appreciative of her loved ones for their help. "My biggest influences are my family," Stella says. "They believed in me and kept me uplifted during difficult times while working full-time and going to school."
Stella comes to us with a lot of experience. She has worked in the social service field for over 20 years! A lot of that experience was in child welfare. This position is definitely a change, but a welcome one. "The senior population has always had a special place in my heart," Stella says. "I feel we need to do more for them as a society."
Stella fits right in with our GMC team and she seems to like us too. "What I really enjoy about GMC is their caring atmosphere," she says. "Everyone has been super friendly and welcoming."
We are happy to have her as part of our team!
For more information about our Outpatient SBH program, please visit the Senior Behavioral Health tab on this website or call 620.724.7288.