Meet our Staff - Meredith Clark PTA!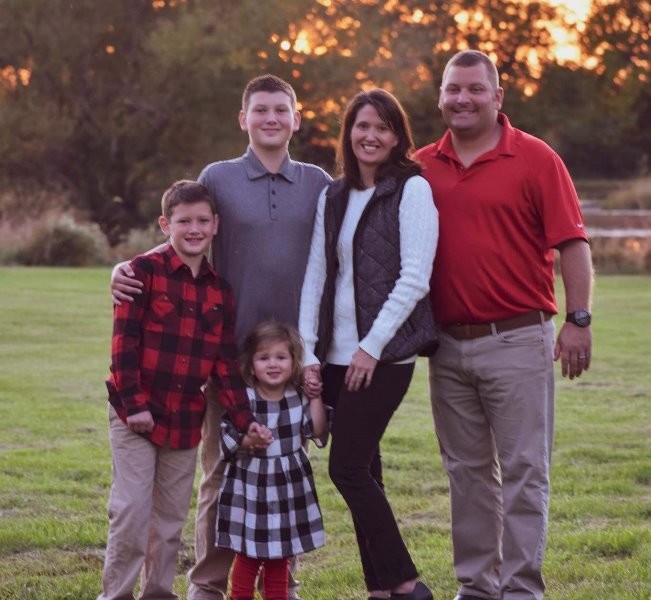 Meet Meredith Clark! She has been a physical therapy assistant (PTA) here for almost 10 years. She actually has been a PTA for 15 years – she graduated from Northeastern Oklahoma A&M college in 2005. She said she has always been interested in health care and therapy seemed to be a good fit!
Meredith is respected by staff for continually looking for ways to improve the health and function of her clients. Meredith says she finds helping patients very gratifying. "I love to watch people be able to return to participating in activities they love," she says. "It's rewarding to be able to improve someone's quality of life; whether it be returning to the sports they enjoy or recuperating from surgery/injury." Makes perfect sense that she feels this way since she is known for having a huge heart for her patients.
Meredith said she likes that her job is never boring! "Each day brings new challenges & requires good problem-solving skills to help patients achieve their goals," she says. "Our department is great because we see outpatients, home health patients, and inpatients which makes each day different. My co-workers are great and they help each other to find new strategies to help our patients." Those here who know her best say that Meredith is not only professional, caring and dependable – but she also always manages to put a smile on everyone's faces!
Meredith lives in Girard with her husband, Joseph, and their three children: Gannon,12; Easton,10; and Annie, 3. Their sons enjoy sports while daughter Annie likes to tag along to all the sporting events.
In her spare time Meredith likes cooking, spending time with family and friends, and gardening. "We enjoy being outside, she says." "We recently purchased a camper so we can continue to have adventures while practicing social distancing."
We really appreciate Meredith! Her fellow staff members say her passion to improve the experience of every person that enters the building makes them all strive to do better. She's a great asset to GMC!
#OurGMCTeam