by Hometown News - Jeanie Erwin
Recently, officials from Girard Medical Center helped us take a look back and recounted some of GMC's most significant changes, growth, and accomplishments for 2014. From being recognized as a leader in quality indicators to expanding its medical services, the hospital continues to enhance patient care each year. 2014 began with continued discussion of establishing an after-hours weekend care clinic. The board brought this . . .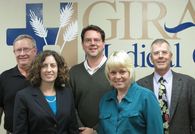 At Girard Medical Center, dozens of doctors, nurses and staff members work tirelessly to serve the medical needs of their community every day. What you might not realize, though, is who's at work behind the scenes. That would be the five members of the GMC Board of Trustees: Glen Mathis (chairman), pharmacist at Mathis Drug Store; . . .
Current Highlights
"My surgery experience was truly a positive one. My wife and I were treated extremely well and were kept so well informed about what was going on throughout the entire process." Bill Gifford, Patient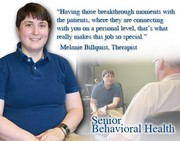 "Having those breakthrough moments with the patients, where they are connecting with you on a personal level, that's what really makes this job so special." Melanie Billquist, Therapist