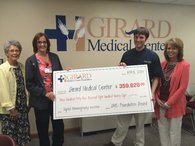 New digital mammography system available at GMC
Girard Medical Center has become one of the first women's centers in the United States to offer breast cancer screening with a state-of-the-art Selenia Dimensions 2D full field digital mammography system. The GMC Foundation raised the entire $358,000 amount of the Mammo, of which $250,000 was raised through their recent "Campaign for Life." campaign. The funds came from the generous . . .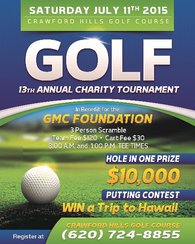 The Girard Medical Center Foundation's 13th Annual Charity Golf Tournament will be held Saturday, July 11th. The 3 person scramble will be held at the Crawford Hills Golf Course with 8am and 1pm tee times. Team fee is $120 and Cart Fee is $30. $10,000 Hole-in-One Prize! There will be a putting contest . . .
Current Highlights
"My surgery experience was truly a positive one. My wife and I were treated extremely well and were kept so well informed about what was going on throughout the entire process." Bill Gifford, Patient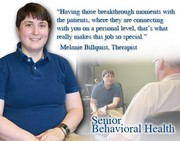 "Having those breakthrough moments with the patients, where they are connecting with you on a personal level, that's what really makes this job so special." Melanie Billquist, Therapist