Join Us in Serving Patients
About Girard Medical Center:
Girard Medical Center, originally established in 1916, is a critical access hospital located in the heart of Crawford County. We strive to provide excellent healthcare with compassion as we support our communities and provide an environment where our employees and physicians can achieve personal and professional goals.
We provide comprehensive health care and behavioral health services to all communities throughout Southeast Kansas. Not only do we provide excellent care for our patients, but also strive to provide an excellent work environment for our outstanding team of dedicated professionals.
About our community:
The City of Girard is the County Seat of Crawford County, at the intersection of Highways 7 and 47. As of the 2020 census, Girard's population is about 2500 people. Downtown Girard is built around a traditional and historic courthouse square. The community was founded in February 1868 when Dr. Charles Strong selected the geographic center of Girard as the place to shoot a deer and proclaim that spot to be designated as the new town, named after his hometown in Pennsylvania. Girard is the location of multiple National Registered Historic Places!
Learn more about our community.
Community Resources:
Get Involved:
Surrounding Area:
Girard may be a small community, but our hospital employs many individuals living all throughout Crawford County and the surrounding area. Pittsburg, KS is less than a 20-minute drive from our small town and boasts all the big city amenities that you might need.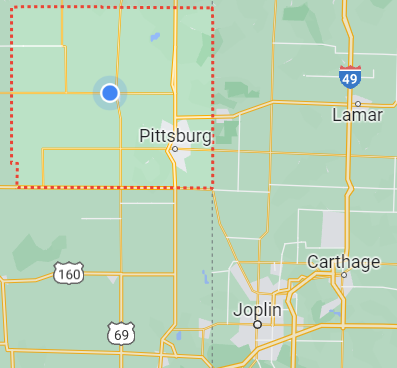 Join our Team!