Celebrating Our Volunteers' Gold Award at the KHA Conference
We are thrilled to share some incredible news that highlights the dedication and extraordinary efforts of our volunteers at Girard Medical Center. At this year's Kansas Hospital Association (KHA) conference, our volunteers were honored with the prestigious Gold Award for their exceptional service and commitment to our hospital and community.
Our Heart and Soul: Volunteers at Girard Medical Center
Our volunteers are the heart and soul of Girard Medical Center, and this recognition is a testament to their outstanding contributions. Each day, they bring compassion, dedication, and a genuine desire to make a positive impact on the lives of our patients and our community as a whole.
They are not just individuals who offer their time; they are the embodiment of the values we hold dear at Girard Medical Center. Their selflessness and tireless efforts truly set the standard for excellence in healthcare.
A Helping Hand, a Listening Ear, a Warm Heart
Our volunteers are there to lend a helping hand, provide a listening ear, and create a warm and supportive environment for everyone who walks through our doors. They understand that healthcare extends beyond medical treatment and into the realm of human connection. It's their dedication to this holistic approach that makes them invaluable to our patients and their families.
In countless ways, our volunteers make a difference. They assist with patient care, offer comfort during difficult times, and help to create a sense of belonging in our hospital community. Their work extends beyond the hospital walls as they engage in outreach and community-building activities that promote overall well-being.
A Well-Deserved Honor
Join us in celebrating and thanking our incredible volunteers for their outstanding achievement. We couldn't be prouder of this well-deserved honor, and we are immensely grateful for everything they do to make Girard Medical Center a special place.
The Gold Award from the KHA is a testament to their unwavering commitment, and it serves as a reminder that the impact of their actions ripples far and wide. We are privileged to have them as part of our healthcare family.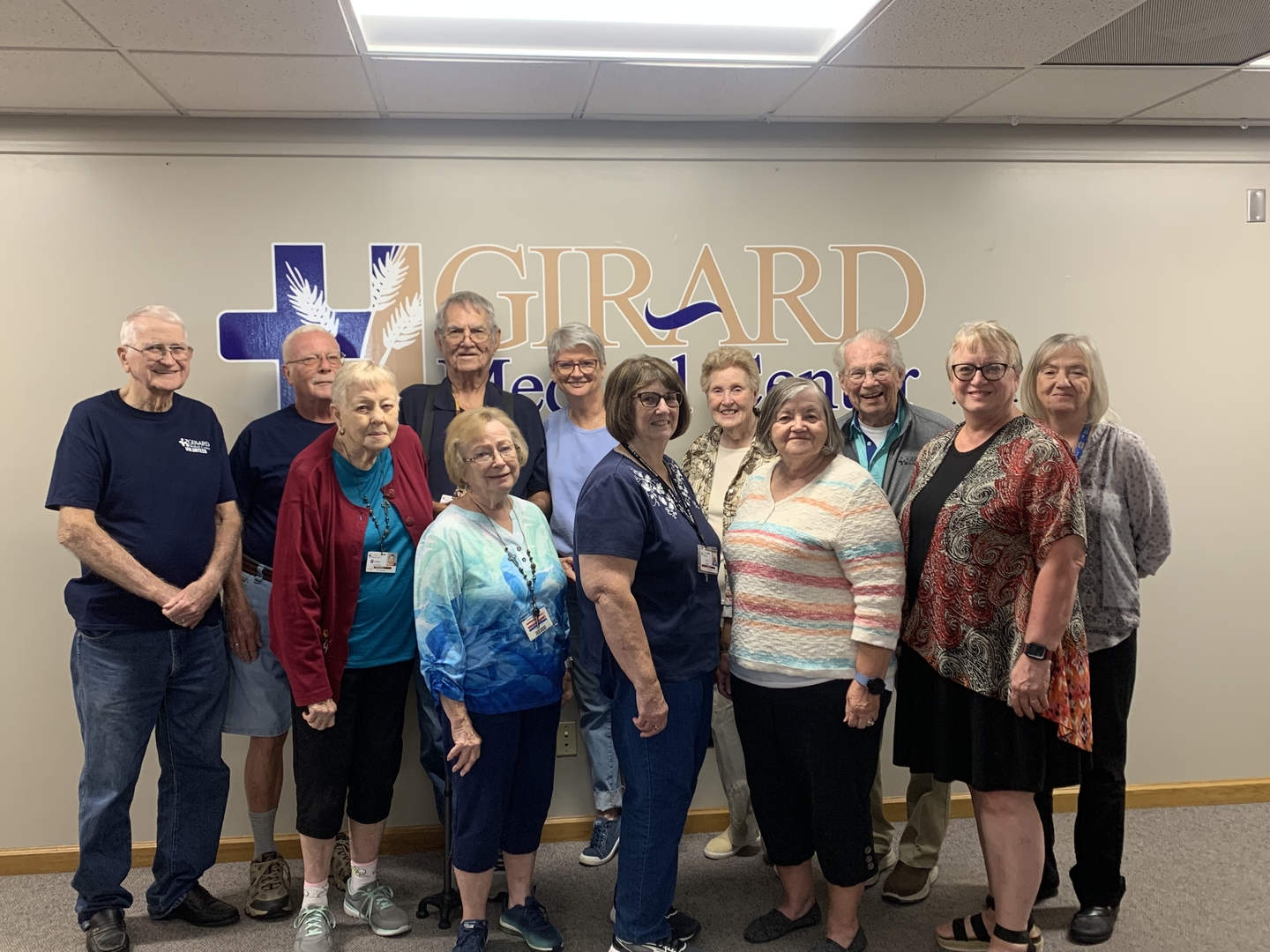 Picture 1: Sally Emmerson, HVK President, Nancy Horn, District #2 Coordinator, Floyd Joliet, President of Girard Medical Center Volunteer Association, Ruth Duling, Girard Medical Center CEO, and Chad Austin, KHA President
Picture 2: Girard Medical Center Volunteer Association