Outpatient Cardiac Rehabilitation Now Underway!
Girard Medical Center opened its Outpatient Cardiac Rehabilitation program on September 6th. Two patients began the program on that day and were the first patients in Kansas to try the new cardiac monitoring system (SciFit ERS-2). Angie Mukwindidza, LPN for the Cardiac Rehab program said, "We are excited to be working with this new technology and proud to be the first Kansas hospital to utilize this equipment."
The program is offered three days a week on Monday, Wednesday and Friday. Patients can expect to exercise for at least 40 minutes as well as receive education on topics such as nutrition, weight loss, lipid management, diabetes management, stress reduction, smoking cessation, and home exercise.
Most insurance companies pay for Cardiac Rehab if there is a qualifying event or condition such as:
Heart attack

Coronary artery bypass surgery

Angioplasty and stents

Heart transplant

Heart valve replacements or repairs

Coronary heart disease

Chest pain (angina)
The ERS-2 monitors are about the size of a deck of cards. These cardiac monitors are completely wireless and are attached to the body via a chest strap. "The c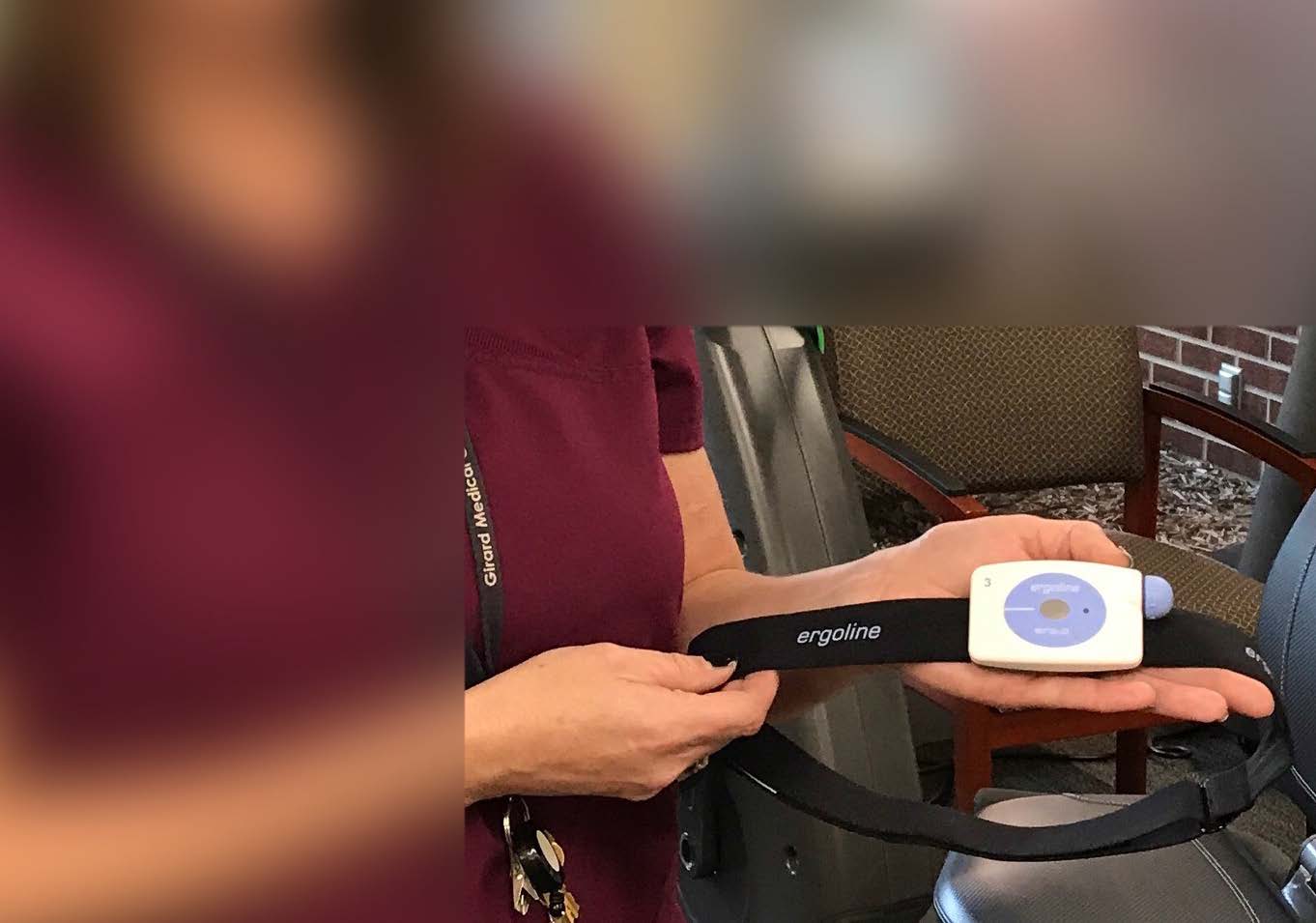 ardiac monitors are easy for the patients to wear and they are enjoying the absence of electrodes and wires bouncing around while exercising," said Heather Winter, Respiratory Therapist for the program.
With the recent closing of the Cardiac Rehab program at Mercy Ft. Scott, patients now have another treatment option without having to drive more than 30 miles.
Ask your doctor for a referral
The program requires a doctor referral. Our team will consult with an individual's doctor and evaluate their health to make sure the program is appropriate
Contact information
Girard Medical Center
Cardiac Rehab
322 N. Hospital Drive
Girard, KS 66743
620-724-5126